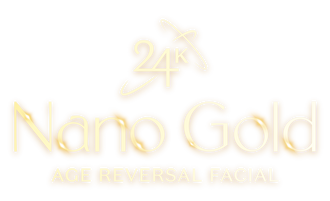 Watch the film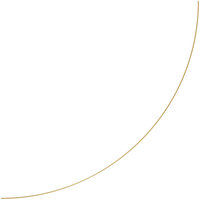 Welcome to the
Golden Age of Timeless Beauty
Experience an extensive anti-ageing facial that restores youth to your complexion - renew, rejuvenate, and reverse the signs of time to uncover the firm, supple, and smooth skin you always had.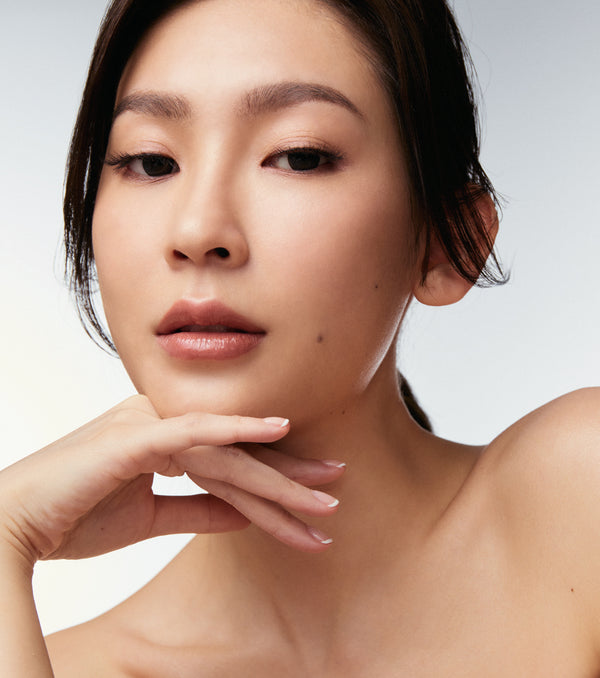 Watch the film
Rejuvenate
Restore the youthful qualities to your complexion - regain that velvety smooth touch with a supple bounce.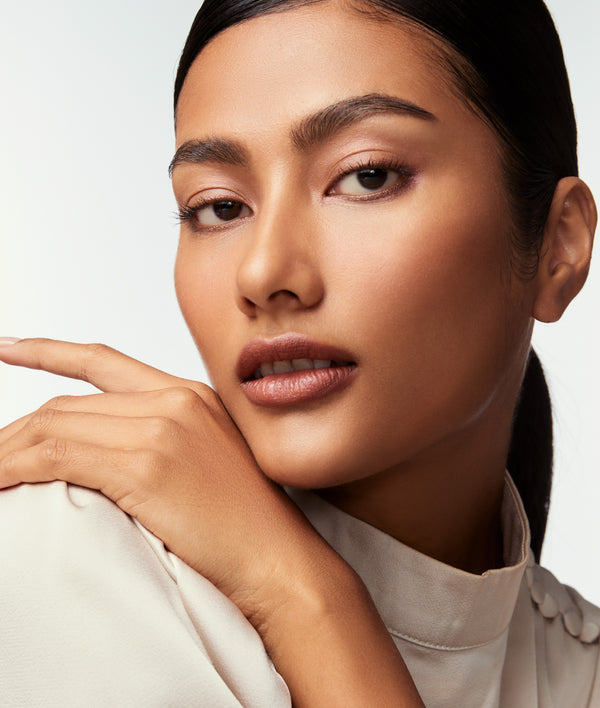 Watch the film
Renew
Reverse time like never before - wrinkles, fine lines, creases - say goodbye to every sign of ageing.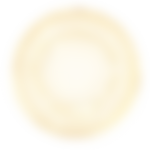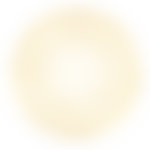 Age-defying ingredients
Nano Gold
Elixir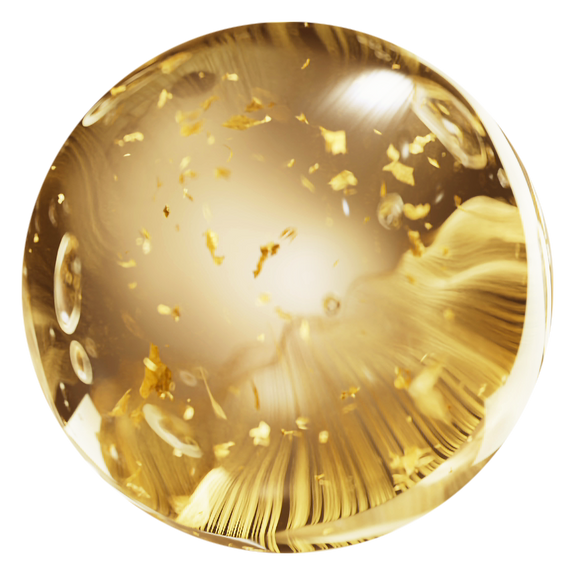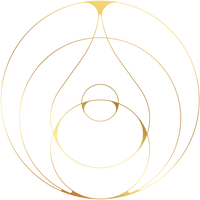 24K Gold Nanoparticles
Contains powerful antioxidant properties that irons out wrinkles & fine lines, restoring a youthful glow to your complexion.
with

Argan Oil

A "liquid gold" essence that locks in moisture effectively, it regenerates strength in your skin cells for greater protection.
with

Portulaca Oleracea Extract

An anti-inflammatory agent that provides relief to the skin, it reverses and refines wrinkles to a velvety smooth touch.
State-of-the-art beauty tech
Gold-plated
Ultrasound
Technology
Using a high-level sound wave technology (1MHz to 3MHz), the frequencies penetrate deep below the surface of the skin, enabling both water and fat-soluble active substances to enter the skin easily, allowing your skin absorption to become 10X faster.
Encourages new collagen production
Refines creases, fine lines, & wrinkles
Increases cell metabolism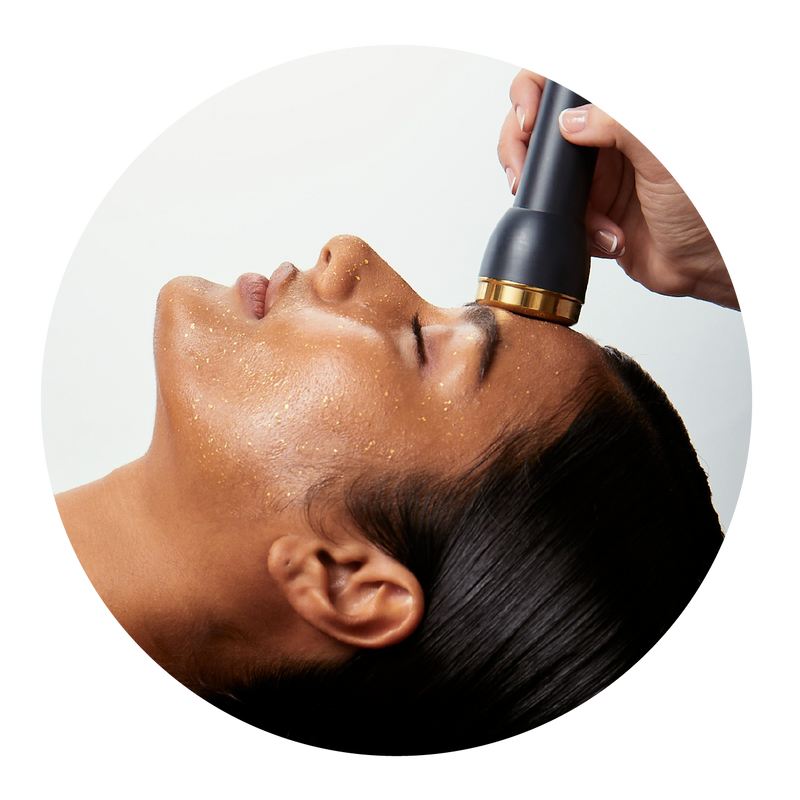 Designed with details in mind
15-step
Extensive
Facial
We provide a holistic, comprehensive, and thoughtful facial experience that will nourish and care for every pore in your skin. Every step of this luxurious 90-minute facial is created for your speific needs.
Skin Checker

Welcome Massage

Removal of Make Up

Double Cleanse

Rose Face Scrub

Hot/Cold Steamer

Extraction

Eyebrows Shaping

HA Cream Mask

Gold Elixir Application

Gold-plated Ultrasound

Neck Face Eye Massage

Shoulder Massage

Floral Mask

Toner, H.A Moisturiser & SPF
Verified Experience
Gold star results for every session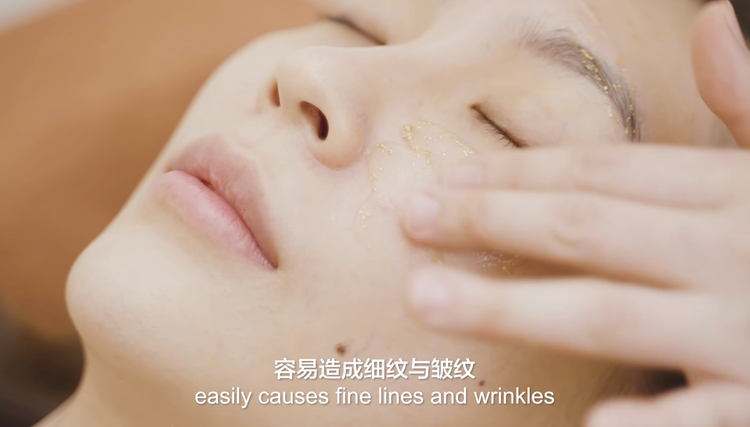 VERIFIED RESULTS
A success story in every complexion
Hear directly from our clients who were able to solve their skin
ageing concerns and elevate their skincare thoroughly.
Before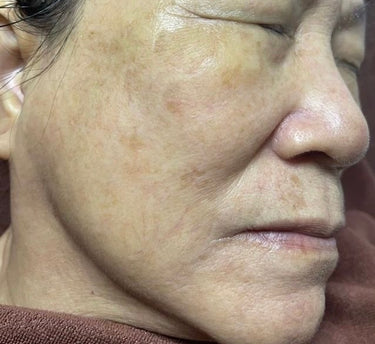 After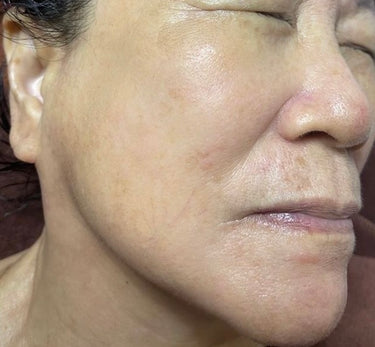 Before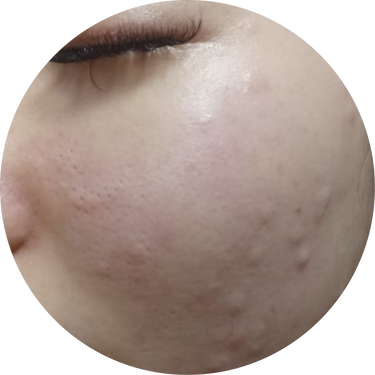 After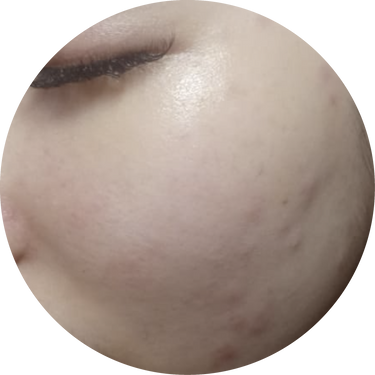 Before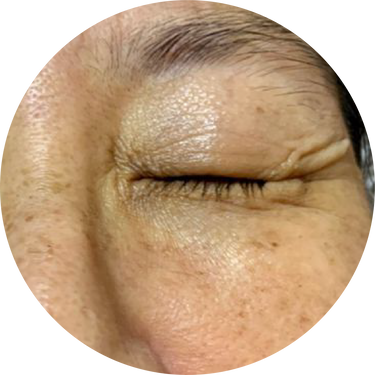 After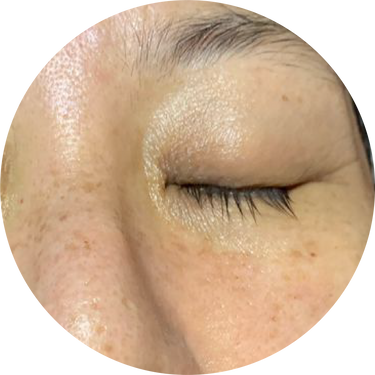 Before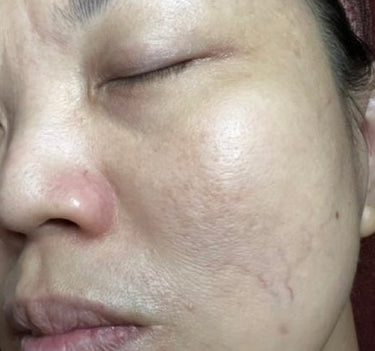 After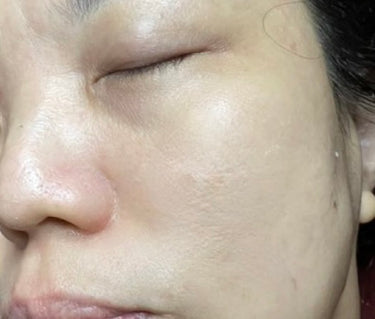 Before
After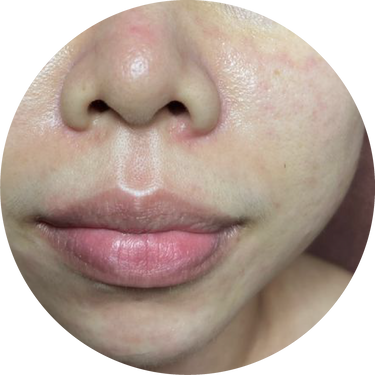 Before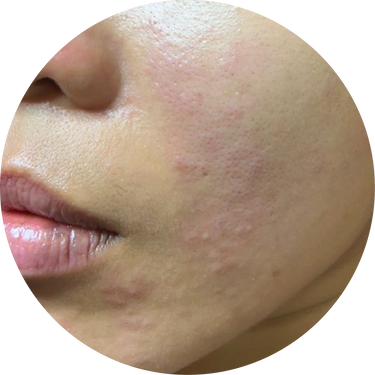 After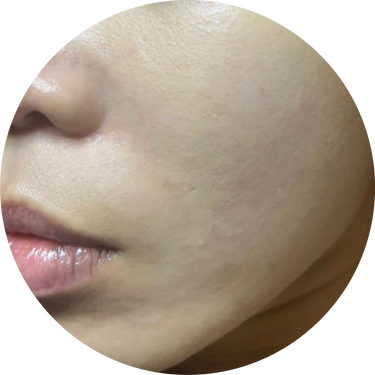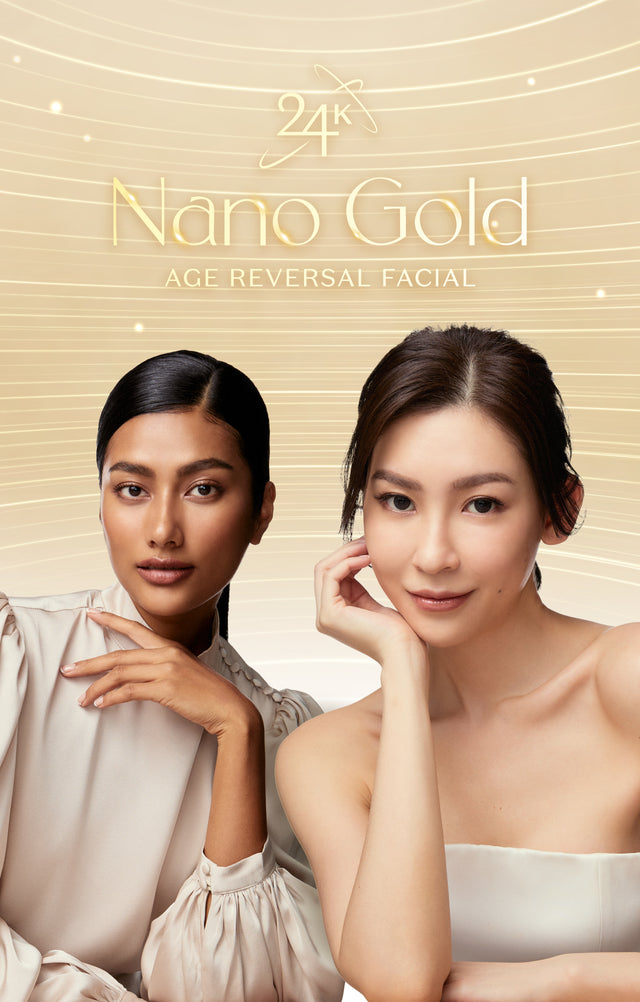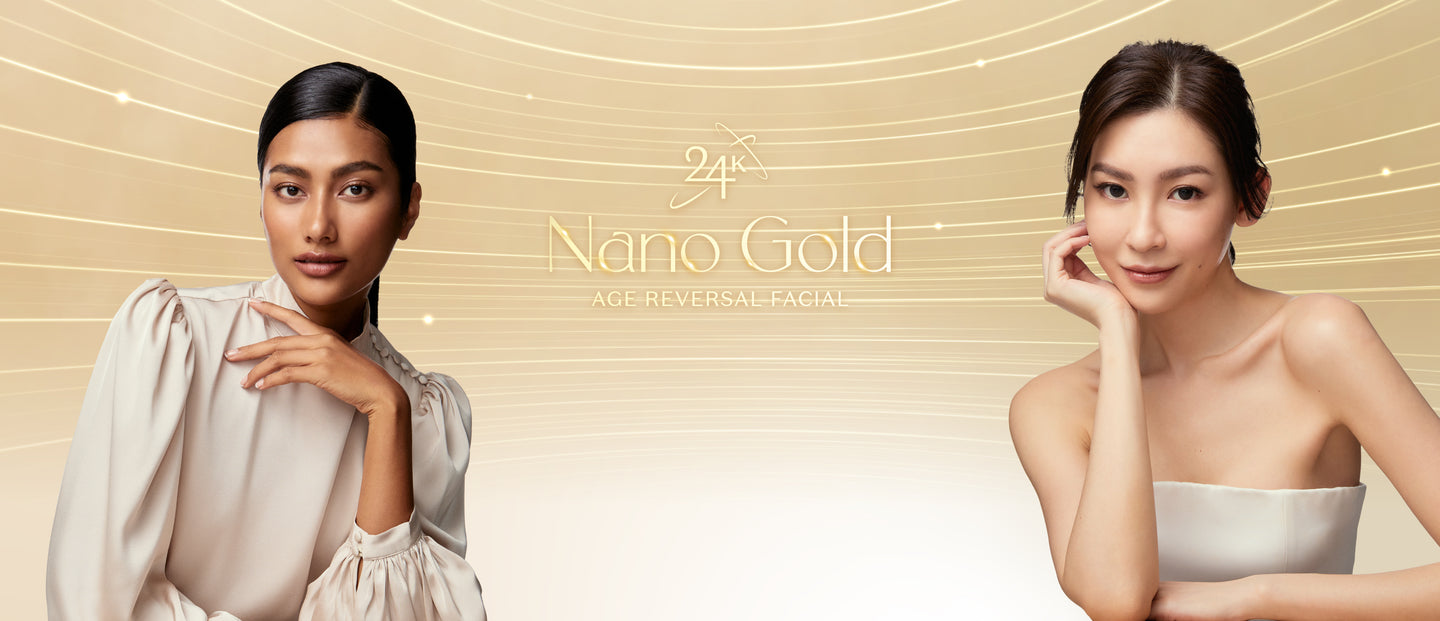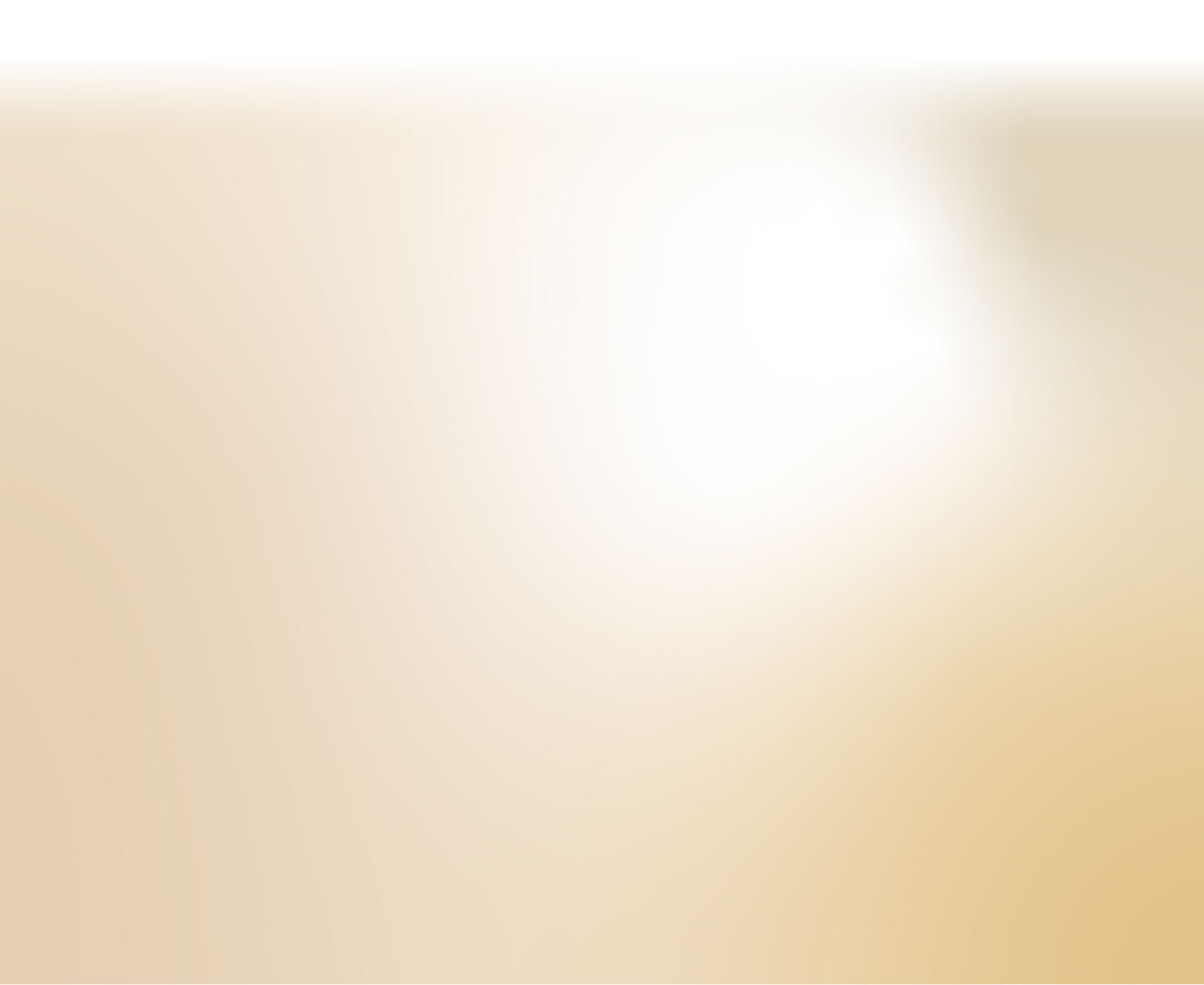 Your
luxurious

facial awaits.

Purchase Now
Frequently Asked Questions
If you have questions, feel free to contact us and our customer service team will assist you.
What is the difference between the Nano Gold Age Reversal Facial and the Beaute Chronologie:Essential Facial?

The Nano Gold Age Reversal Facial is specifically designed to combat signs of aging. It incorporates the purest of 24K Gold Flakes which has healing and restoration benefits, increases collagen production and as a result, tightens & decreases the appearance of wrinkles and fine lines. A gold-plated Ultrasound machine is then used to massage the benefits of the gold flakes directly into your skin. The entire treatment screams luxury and extravagance!

Unlike the Beaute Chronologie: Essential Facial which is more like your first step into the world of facials, customized to treat an array of concerns such as dry skin, acne, and dark spots which is not directly specific to early signs of aging.
What are some of the skin concerns that the Nano Gold Age Reversal Facial can help with?

If you have wrinkles, fine lines, sagging skin, pigmentation and uneven skin tones due to the loss of collagen and harsh weather conditions, this is the facial for you.
Which should I do first - buy a facial promo or book an appintment?

We highly recommend for you to buy your preferred facial promotion first and then proceed to make a booking either online or via Whatsapp at 012-4730072

The promotional price will keep increasing, therefore purchasing early enables you to lock down that price before the promotion ends. You may refer to the countdown timer for an indication of when the price changes.
I have sensitive skin, will the Nano Gold Elixir irritate my skin?

The Nano Gold Elixir is actually excellent for sensitive skin because it contains argan oil as one of the main ingredients. Argan oil is known for its soothing, moisturising and healing properties.
What is the duration of the Nano Gold Age Reversal Facial?

The facial will take about 90 minutes per session. However, we advise you to spare some additional time for your first visit as we will have a short consultation session, using our highly advanced Skin Checker tool to better understand your skin concerns and needs.
What is the grade of the gold used in the Nano Gold Elixir?

We uses only officially graded 24K pure gold nanoparticles in the Nano Gold Elixir.
What is the expiration date of my purchase?

The First-Timer promotion has a validity of 3 months.

Please keep updated on https://beautelibrary.com/collections/facials for the latest promotional offers. Thus, it is up to when you have made your purchase. You may reach the Customer Service Team for clarifications.
How do I book an appointment after making a purchase?

Please head to https://booking.beautelibrary.com/ to make an online booking and we will contact you for a confirmation. Alternatively, you may also WhatsApp us at 012-4730072 to make an appointment.
How many First Trial Promo can I purchase for Beauté Library?

As a first-time Beauté Library customer, you are entitled to only ONE (1) First Trial Promo across all treatments.
What will happen if I accidentally purchased more than ONE (1) First Trial Promo treatment?

Worry not, you may give the First Trial Promo to someone else. Bear in mind that we cannot refund you as you have already been informed of the terms and conditions prior.